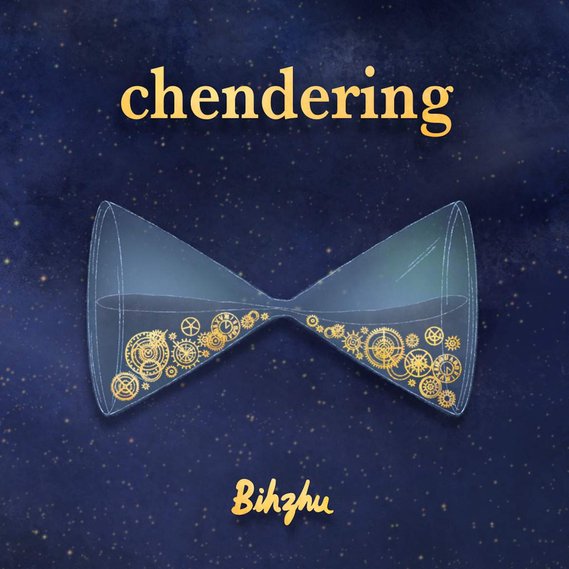 Written by one of Malaysia's most prolific composers, the late Jimmy Boyle, Chendering is a love song to the beautiful beach in Terengganu, on the east coast of Malaysia.

In 2016, Bihzhu had the opportunity to perform this song with Jimmy's son, James Boyle and thus began her love affair with this haunting tune. Bihzhu's contemporary take on this classic is a tribute to the evergreen composition that is Chendering.
About Jimmy Boyle
Born on July 26, 1922 on the island of Penang, to Jeanne Moissinac and John Walter Boyle, Jimmy Boyle's contributions to Malaysian music deserves a place in our history books.
When asked about his proudest achievement, Jimmy states that it was when his creation "Kemegahan Negaraku" was played as the Malaysian flag was raised for the first time in Padang Merdeka on September 16, 1963.
With close to 350 works to his name, Jimmy also wrote many memorable songs like "Putera Puteri", "Gema Rembulan", "Jauh Jauh" and many more.
After his release as a Prisoner of War (POW) during the Japanese Occupation where Jimmy was tortured, he became a teacher at his alma mater, St. Xavier's Institution in 1946, teaching English, History, and Physical Education.
He never stopped his musical output, publishing a book titled "Irama Tanah Melayu" in 1962, a collection of Jimmy's compositions featuring patriotic, romantic, children's and nature inspired songs, with lyrics and foreword by Mr. Dol Baharim, Director of Radio Television Malaysia (RTM)
The famed trombonist Jack Teagarden did a tour of Malaysian in 1958, and played Jimmy's song "Legak Penari". Later Teagarden returned to the USA and performed the song with his Brass Ensemble, and the tune was broadcasted on "Voice of America".

Sadly, Jimmy left us on May 8, 1971, of a brain haemorrhage, leaving behind his widow Linny Boyle who was then pregnant with their only child James Boyle. James is now an award-winning music director, musician, and passionate educator, following closely in his father's footsteps.
Song Credits
Composer JAMES W. BOYLE
Lyricist ZAINAL ABU
Producer MELINA WILLIAM
Arranger IDRIS KOH KENG HUI
Recording + Mixing + Mastering Engineer ROZHAN RAZMAN
Recorded at RIROMUZIK x PLAYSPACE
Vocals BIHZHU
Guitar JUDE MACSON BENSING
Bass SHAKEY SHAKEY
Percussion RYAN LEE BHASKARAN
Background Vocals NISH THAM | BIHZHU
Illustration MERISSA VICTOR
Lyrics
Chendering
Pantai Timur di Malaya
Chantek laut membiru
Bikin ku rindu

Di situlah
Ku curahkan hasratku
Ingin hidup bersama
Taat dan setia

Pantai yang menawan hati
Takkan ku lupakan lagi

Ingatlah
Duhai kasihkan janjimu
Janji di tepi pantai
Pantai Chendering



(English translation)
Chendering
An eastern beach in Malaya
The beauty of the blue sea
Makes me miss (you)

Over there
I poured my wishes
A desire to live together
With faith and loyalty

The beach that captures your heart
I won't forget it

Remember
Oh lover and your promise
The promise made by the beach
The beaches of Chendering