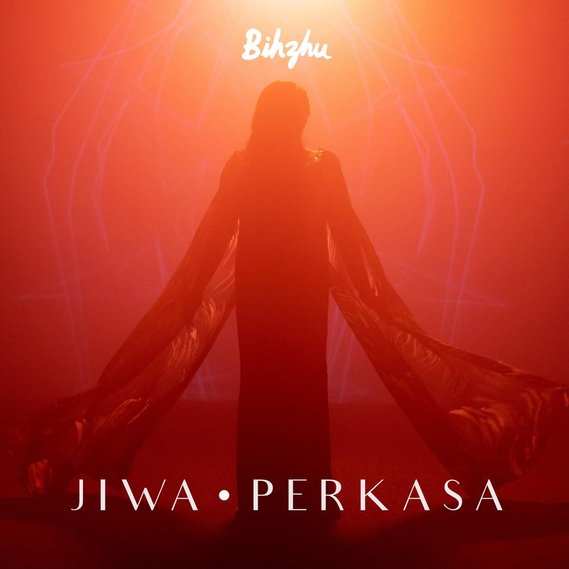 Jiwa Perkasa celebrates the inner hero in all of us.
The world does not exist in black and white with clear lines drawn in the sand, but exists in nuances, and oftentimes the decisions we make come at a physically, mental, emotional, and spiritual cost.
Our only hope is to make these decisions with integrity and transcend our challenges through resilience and inner strength.
Lyrics
[Verse 1]
Tak pernah kan kau dengar, si wira yang gentar
Tak ternilai perkasa, takkan terbayar
[Pre-chorus 1]
Tiada garisan, tiada batasan
Tiada ganjaran, hanya kesilapan
[Chorus]
Whoa oh oh ohBegini mula, ku temui jiwa
Whoa oh oh ohAku mengerti, perngorbanan ini
Whoa oh oh ohKebebasan itu, beri semampu ku
Selagi bernyawa
[Verse 2]
Gelap datang menyerang di semua arah
Terbeban berat di pundak, di mana salah?
[Pre-chorus 2]
Sesalan semalam, terus membungkam
Kemaafan kelam, yang perlu ku genggam
[Chorus]
[Bridge]
Ketulusan di hati, akan terbukti
Intan atau kaca, kan retak sendiri
Whoa oh oh ohSelagi Bernyawa
Whoa oh oh oh
[Chorus]

English Translation
[Verse 1]
No one ever tells you how your heroes were afraid
Courage, it comes at a cost, that sometimes you can't pay
[Pre-chorus 2]
No lines in the sand, it's a blur in your head
No medals to win, every choice a mistake
[Chorus]
Whoa oh oh ohIs this how it starts?I discover heart
Whoa oh oh ohIs this how I see it's bigger than me?
Whoa oh oh ohThe greatest freedom lies in how much I can give
As long as I breathe
[Verse 2]
When darkness it comes crowding round, no matter where you turn
The burden heavy on your back, from lessons still unlearned
[Pre-chorus 2]
No time for regrets, no one's looking back
Forgiveness is scarce yet so vital to have
[Chorus]
[Bridge]
Integrity is ugly, now's the time to see
If you're made of diamonds, or you'll break easily
[Chorus]
Song Credits
Composer BIHZHU
Writer BIHZHU | ASHWIN GOBINATH | ADAH KADIR
Producer + Arranger MELINA WILLIAM
Music + Back up vocals MELINA WILLIAM
Recording + Mixing + Mastering Engineer ROZHAN RAZMAN
Recorded at RIROMUZIK x PLAYSPACE
Graphic Design LYN WONG
Video Credits
Bubbles KAPTEN BUEHBOSSA
Cyrwheel DICKSON CHANG
8-rings IZZAT FARHAN/ PSYCUSIX
Dancers EVA AMANI | HANNAH HANAPI | HANNIS HANAPI/ 2TWENTY2 JUNIOR SQUAD
Visuals VUEVOSSA VISUALS
Choreographers NUR SYAFIQAH NAJWA | ZAIDYANSJAH/ 2TWENTY2 STUDIO
Creative Director CHRIS LIM
Director of Photography RAVIN PUSPALINGAM
Videographer + Editor DEDY ANDRIANTO
Production Assistant MEOR NAZRIN
Hair + Make Up SHALLEE LEE YEE PING | JOVIN TAN LIH TING/ TALE MAKOVER STUDIO
Styling SAERAH RIDZUAN | MAIZATUL YASMIN
Wardrobe FERN BATIK COLLECTIVE | BREMEN WONG | ISABELLE STEPHEN | PHANTACI
Location CREATIVES LIVES HERE